Stop Car Repossessions with Bankruptcy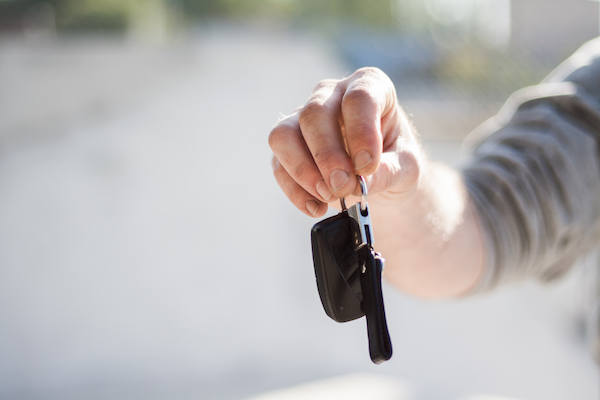 Having your vehicle repossessed is, without a doubt, a scary and stressful situation for anyone to face. After all, if you lose your vehicle, how will you get to work? How will you provide for your family? How will a repossession affect your credit and, ultimately, your financial future?
If your vehicle is repossessed due to missed payments, you might be wondering if you can reclaim ownership by filing for bankruptcy. In most cases, the answer is yes — filing for bankruptcy can help you get your vehicle back. The key is to act as quickly as possible and know the exact steps you need to take in order to make this happen. In other words, the timing and type of bankruptcy you choose to file will make all of the difference.
When you are facing a car repossession, it is important to contact an experienced Waukesha bankruptcy lawyer who is capable of guiding you to the best possible outcome. If you have already lost your vehicle to a lender and you are attempting to get it back or you are considering filing for bankruptcy in order to keep your car, the team at Burr Law Office can help.
Does Timing Matter?
Regardless of which type of bankruptcy you choose, as soon as you file, the court issues an "automatic stay" which prevents creditors from engaging in collection activities. This includes any and all efforts to repossess a car; the bankruptcy filing protects you completely and lenders must seek permission from the court before attempting to collect from you.
If you want to keep your vehicle, file for bankruptcy as soon as you can after defaulting on your loan. The longer you wait, the more likely it is that your car will be repossessed.
If your vehicle has already been seized, there is a small window of time in which you may be able to reclaim ownership. In most cases, a lender will keep a vehicle for about a week after collecting it before they sell it at auction or to a third party.
However, the automatic stay will also put a halt on the sale of your vehicle, in which time you may be able to have it returned. Again, it is imperative to act as soon as possible for the best possible outcome.
Types of Bankruptcy
Filing for bankruptcy may help you keep your car if you are in default on your loan, or get your car back after repossession. However, the outcome is different depending on whether you file for Chapter 7 or Chapter 13 bankruptcy.
How Can Chapter 13 Bankruptcy Help Me?
A Chapter 13 bankruptcy is the best option for having your car returned to you or keeping it from getting repossessed in the first place. If you were thinking about filing for Chapter 13 bankruptcy before your car was repossessed, if you do so quickly, you might be able to retain ownership of your vehicle. In a Chapter 13 bankruptcy, you are eligible to repay past-due payments, or arrears, through your repayment plan over the course of three to five years. In other words, if you can make both your regular car loan payments and your repayment plan payments, you will be able to keep your vehicle or have it returned by the lender. If he or she refuses to cooperate, the bankruptcy judge will typically order the lender to return your vehicle. Keep in mind, however, that you might still be responsible for paying repossession costs, which can add up to several hundred dollars.
How Can Chapter 7 Bankruptcy Help Me?
If you are looking to have your car returned after it was repossessed by a lender, Chapter 7 bankruptcy is not your best option. Since Chapter 7 does not allow you to pay back what you owe on the loan, a lender may be far less likely to agree to return your vehicle. While it is always possible to negotiate with the lender, they will likely expect you to repay all repossession costs and pay back every dime you owe on your loan within a short period of time.
What happens if a lender repossessed your vehicle before you filed for bankruptcy? You may be able to get your car back through filing, but you must act quickly. In most cases, once the lender sells the vehicle at auction or to a third party, you will not be able to retrieve it. Although the time period between repossession and sale varies by state, in general, it is often around seven to 10 days.
According to the law, if you have nonexempt equity in the vehicle, the lender is obligated to return it to you as the car is considered part of the bankruptcy estate, and the repossession is considered an illegal preference. In other words, the lender was "preferred" by receiving payment, or in this case, the vehicle, within 90 days of your filing. However, the bankruptcy trustee decides who gets paid, not the lenders. Keep in mind that most car lenders won't return the vehicle without a court order, which means that you will need help from an experienced Waukesha bankruptcy lawyer. Once you retain ownership of the vehicle, however, you will still be required to do one of two things:
Either reaffirm the contract by agreeing to new payment terms with the lender, or
redeem the property by paying the lender one lump sum in order to buy back the vehicle.
Contact a Waukesha Bankruptcy Lawyer Today for Assistance
Whether you are currently in the midst of fighting to retrieve your property or you are considering filing for bankruptcy in order to keep your car and you do not know where to turn, contact the experienced bankruptcy lawyers at Burr Law Office today for assistance. Our team handles both Chapter 7 and Chapter 13 bankruptcies in Milwaukee, Waukesha, and the surrounding communities throughout southeast Wisconsin. We can discuss your case, review your situation, and provide you with the option we feel will lead to the best possible outcome. To learn more about our Waukesha bankruptcy law firm or to schedule a consultation, call us today at Call (262) 827-0375.