Stop Repossessions with Bankruptcy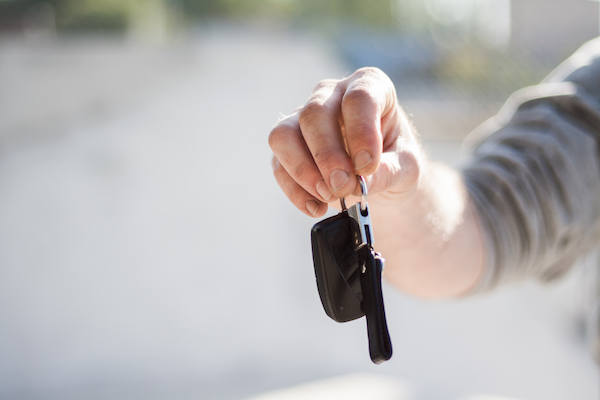 Are you in default on your car loan? Has your car recently been repossessed? Filing for bankruptcy may help you keep your car, or see it returned from the lender. However, timing and the type of bankruptcy you choose to file makes all the difference…
Timing
When you file for bankruptcy, an automatic stay goes into effect, which means your creditors must immediately stop all collection efforts against you. This includes any effort to repossess a vehicle; you are completely protected by a bankruptcy filing and lenders must seek court permission before trying to collect from you.
If you want to keep your car, it is important to file for bankruptcy as soon as possible after defaulting on your loan. The longer you wait, the more likely you are to have your car repossessed.
If your car has already been repossessed, you still have a small window of time in which you can get it back. Usually, after a lender collects a car, they will keep it for about a week before selling it to a third party.
However, the automatic stay put in place as soon as you file for bankruptcy will put a halt on the sale of your vehicle, at which time you can probably get it returned. However, you must act as quickly as possible.
Types of Bankruptcy
Filing for bankruptcy may help you keep your car if you are in default on your loan, or get your car back after repossession. However, the outcome is different depending on whether you file for Chapter 7 or Chapter 13 bankruptcy.
Chapter 13 Bankruptcy
Filing for Chapter 13 bankruptcy is your best option for keeping your car or getting it returned from repossession. Chapter 13 bankruptcy will allow you to cure your loan arrears (pay back what you owe on your loan) over a period of three to five years. Typically, when you file Chapter 13 bankruptcy, the lender will return your car voluntarily. If he/she is reluctant or uncooperative, the bankruptcy judge will usually order the lender to return your car to you. Be aware: you may still be expected to cover repossession costs, which can be a few hundred dollars.
Chapter 7 Bankruptcy
If you want to get your car back from repossession by the lender, Chapter 7 bankruptcy is not your best option. Because Chapter 7 does not allow you to cure your loan arrears (pay back what you owe on your loan), it is far less likely that a lender will agree to return the repossessed vehicle. While negotiation with the lender is possible, they will likely expect you to cover all repossession costs and pay back what you owe on your loan in a short amount of time.
At Burr Law Office we have helped thousands of people just like you in Milwaukee and Waukesha counties eliminate their debt and get a fresh start on life. Call us today to schedule a free debt-relief consultation.